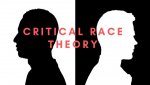 President Donald Trump recently
banned
federal agencies from conducting racial sensitivity training related to "white privilege" and "Critical Race Theory" (CRT) that Trump says amounts to "divisive and anti-American propaganda.
Citing "press reports," Russell Vought, director of the Office of Management and Budget, decried the "millions of taxpayer dollars" spent on such programs "across the Executive Branch"
in a two-page memo
. Such training "not only run counter to the fundamental beliefs for which our Nation has stood since its inception, but they also engender division and resentment within the Federal workforce," Vought wrote, adding that "we cannot accept our employees receiving training that seeks to undercut our core values as Americans and drive division within our workforce."
In this light, one might ask, just what is this CRT? In the public domain, CRT is a recent phenomenon. But it actually is old and has been around a long while. Before it was considered a radical fringe idea – now it has gone mainstream. It is the key ideology driving much of the Black Live Matter protests/riots we see across the nation today. Let's get into it – from our leftist leaning folks over at Wikipedia, here is what they say it is all about:
See analysis - CLICK HERE.
President Trump has received a lot of criticism for the banning of CRT training for federal employees. Trump has called these training sessions "un-American." In a
memo
published, he emphasized that President Trump has a proven track record of standing up for all Americans, regardless of race, religion, or creed. If there are laws on the books that favor one group over the other based on race, conservatives stand ready to change. But this should be based on the individual with respect to society. President Trump
said
recently in an interview that he believed the activist group Black Lives Matter was a "Marxist group." He further stated that the United States would never become a
socialist country
in his 2019 State of the Union address.
RWR original article syndication source.